From Dysfunctional & Dated to Practical & Posh 
A 1980's kitchen in downtown Portsmouth gets a makeover
Date: November 2019
Staff Lead: Courtney Patrick
Project Type: Interior Design
The kitchen is the heart of the home, it is where meals are made and friends & family gather. According to Trulia.com the kitchen and master bath are the two most closely inspected (and judged) rooms when it comes to resale. So how do you turn a dated kitchen into the wow space that people are looking for?

In this small downtown Portsmouth, NH condo, a vision was required to make a centerpiece of this odd and dated kitchen. The original space contained melamine cabinets with oak handles and a single drawer. Pink marble tile wrapped with a copper edge adorned the countertops and a chunky wall separated the space from the rest of the unit. A small pass through was the only connection between the kitchen and the living space. Three recessed can fixtures and an electric stove squished in the corner added to the disfunction and distaste. This space needed a real kitchen rescue!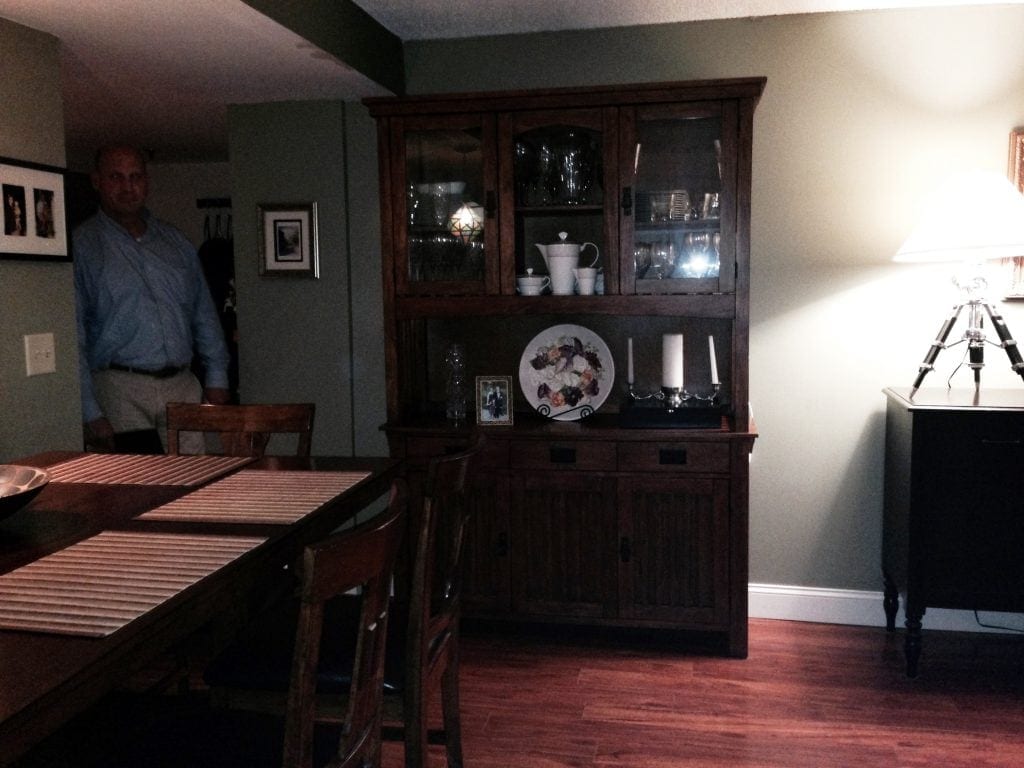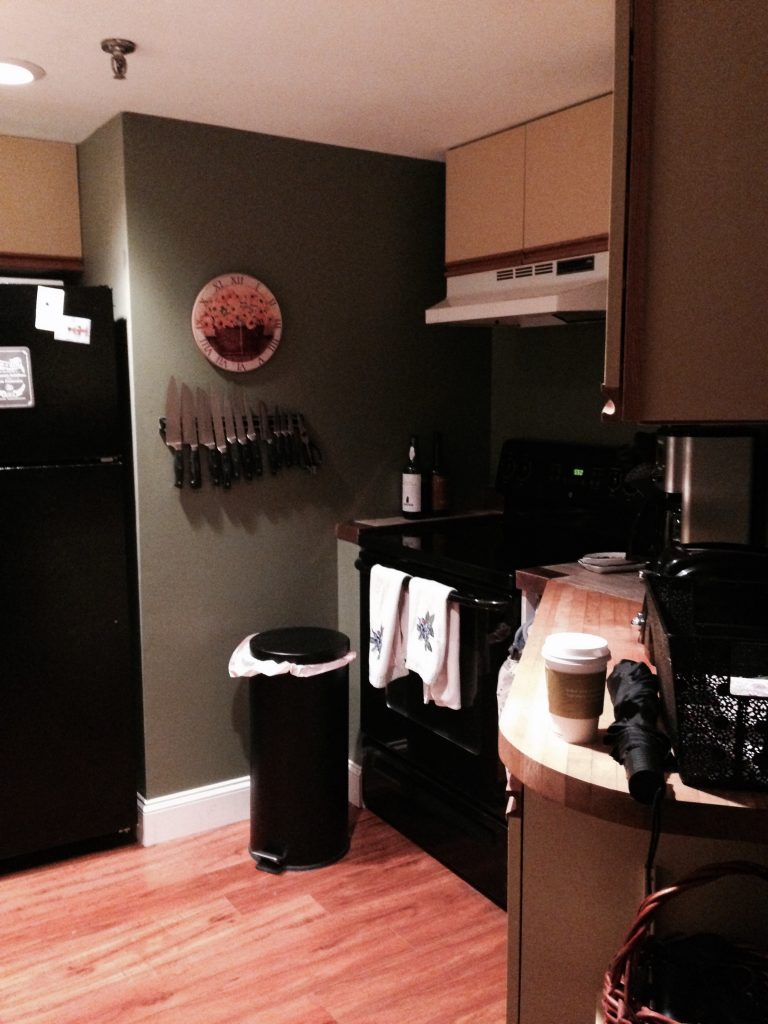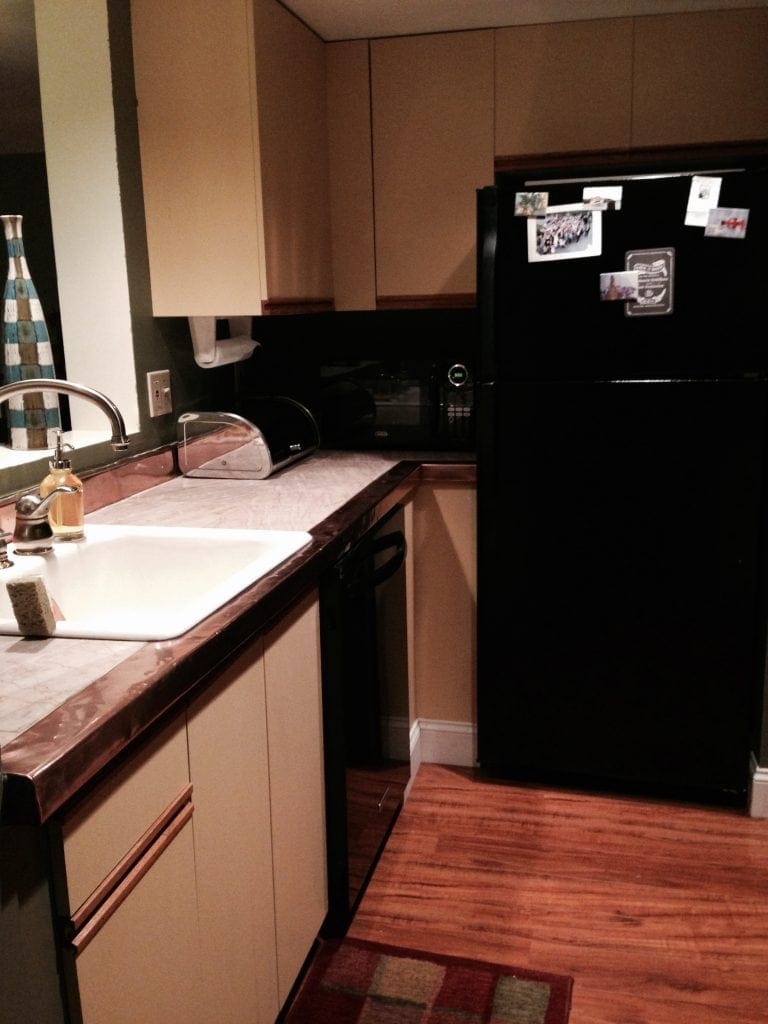 By updating the lighting, removing a small section of wall, and rethinking the layout just a bit, this kitchen was transformed. Since the space was small to begin with the strategy was to optimize the space and take advantage of every inch. The first task was to remove the wall separating the kitchen from the rest of the unit. This made the kitchen feel larger and effectively doubled the counter top surface by providing access from both sides. Deep drawers were added surrounding the stove, and a row of cabinets that face the dining room were added to the back of the peninsula for storage; not an inch of space was wasted. Bright whites and navy blues were used to play off the neutral gray walls, and pull in the blue hues of the living area. A suede quartz surface and stainless under-mount sink make for a large smooth surface to prep on, with no hard to clean grout lines. The three recessed lights were retrofit as LEDs, and three new LEDs brighten the space to make it both functional and welcoming. A custom designed furniture piece finishes off the entryway to house coats, and dry goods, and serve as the mail and key drop upon entry.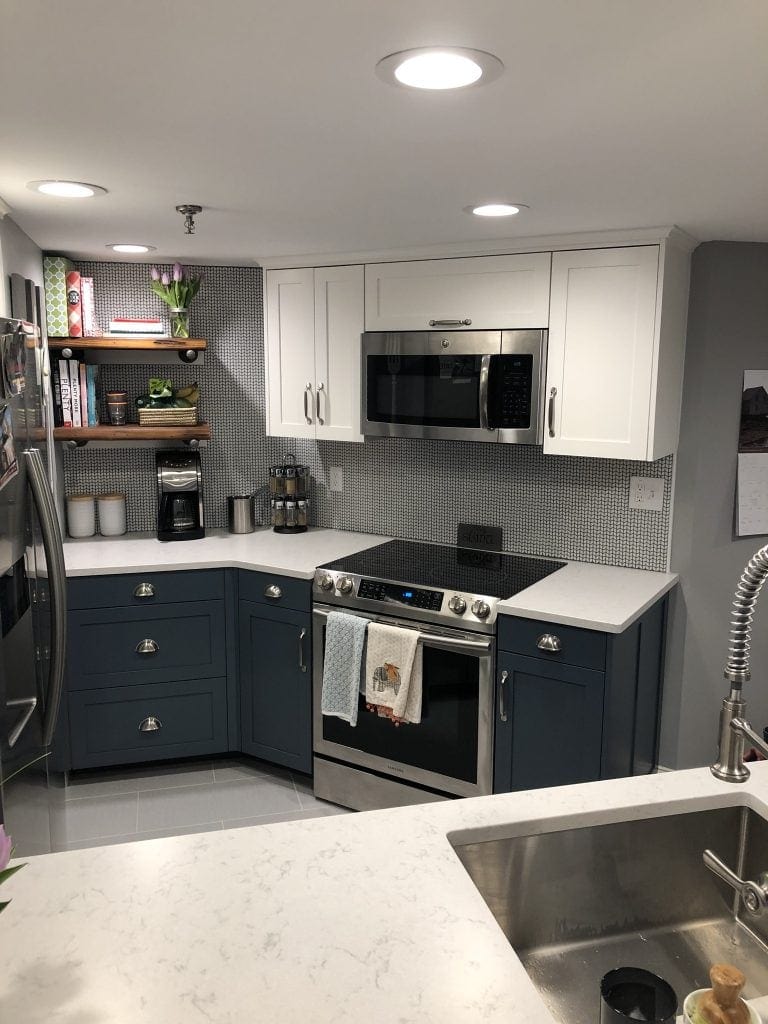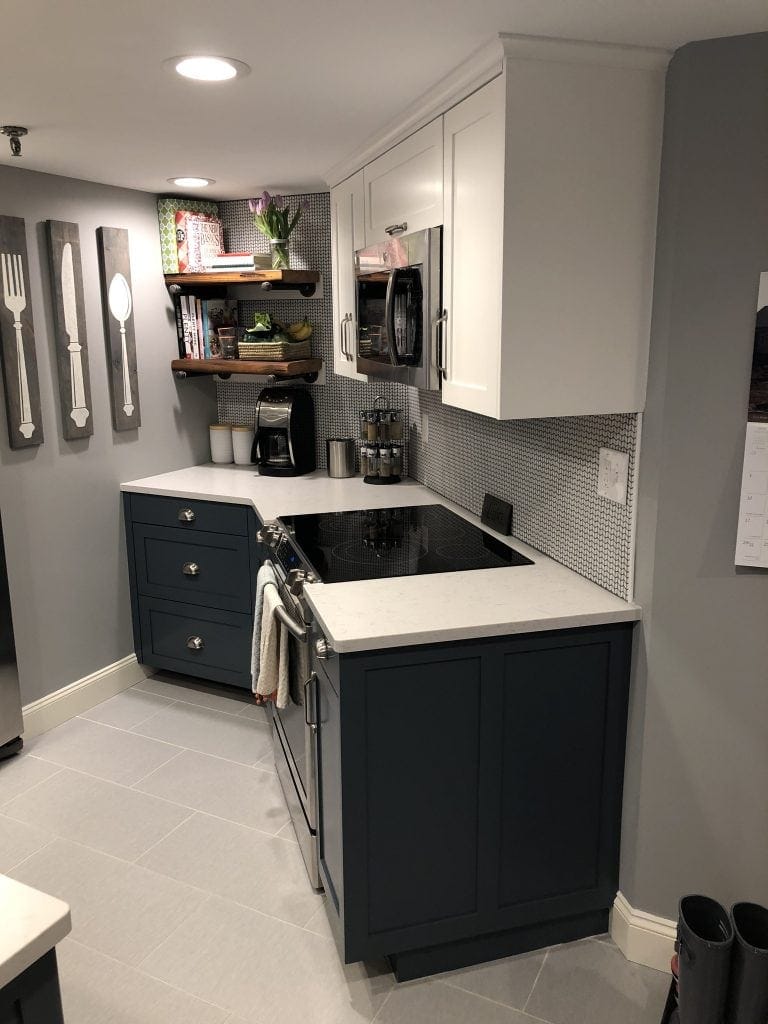 So what are the key items to think about when designing a kitchen?
 
The work triangle – the space between the sink, stove and refrigerator should form a triangle and you should have a counter space on both sides of each.
Create even Lighting on the work surface (not behind you where- you could be working in your own shadow).
Use a combination of storage options- drawers, doors, adjustable shelves for added flexibility and function
If you're trying to sell your home- neutral colors, let the new homeowner add their own flair and personality to the space!