Business Development – Without the Handshake?
 by Ben Brown, Director of Business Development and Marketing, Market Square Architects
Making business happen in the age of quarantine.
In a previous life, I worked for a large beer distributor in Washington D.C., and had the distinct pleasure of meeting Jim Koch. He's that delightful guy featured in the Sam Adams commercials who sips beer, smells hops, and gets thrown into a dunk tank filled with Boston Lager. He isn't an actor, but rather the actual billionaire owner of Boston Beer Company, producers of Sam Adams. In a nutshell, those commercials sum Jim up fairly well. That slightly zany distant uncle you see every few years who says some outlandish things but is very enjoyable to be around. He built Boston Beer Company from the ground up. Going from bar to bar hand-selling Sam Adams Lager one bottle and handshake at a time, during a time that craft beer still hadn't broken into the mainstream. Jim solidified the brand as a pioneer and the largest craft brewery in the United States.
So why, in an article about business development during social isolation, am I going on and on about the founder of Sam Adams selling door to door?
During one encounter with Jim, he made a lighthearted (albeit outlandish) joke to our entire company that stuck with me. He asked:
"What's the difference between marketing and sales?"
His answer: "The difference between marketing and sales is the difference between masturbation and sex. One you can do all by yourself in a dark room and fool yourself into thinking you're accomplishing something. The other requires real human skill and all the fury and muck and mire of real human-to-human contact."
Needless to say, when the owner of Sam Adams makes a statement like this, everyone hears it! And although Jim's metaphor may seem slightly inappropriate, perhaps downright shocking for some readers, he makes a very interesting point that is surprisingly relevant today.
Like all of my fellow sales and business development counterparts across industries, I'm currently working from home. Learning to adapt and change at a rapid pace, through a situation none of us have ever experienced before, nor will (hopefully) ever experience again. I have gone from years of being mobile and unrestrained to a desk, traveling from countless meetings, networking, and conferences, to suddenly being quarantined in my home (with kids underfoot) while still trying to build business in a market that has rapidly shifted. While all of our lives have changed regarding how to sell, we are all still, as Jim Koch referred to it, "creating human contact," it has just evolved into a new form. Coffee, lunch, after-hours drinks, or formal meetings have turned into phone calls, video conferences, or emails to stay in communication. Even before COVID-19 became a household term, we were on this path – leveraging technology to minimize the need for in-person encounters.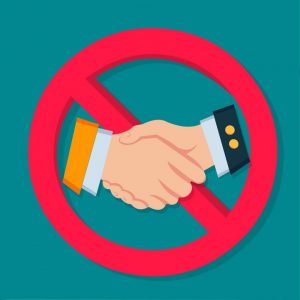 This all begs the question, as we sit in our makeshift home offices with limited social interaction, are we actually selling or simply "fooling ourselves into accomplishing something"? Can one really make a deal without that final handshake? The answer is, Yes. With full respect to Koch I would make the case that in this new digital age, we can sell alone. Modern-day technology has redefined human-to-human contact.
So how can we get in there and sell while sitting at home? Here are a few ways I've come to embrace the new selling process:
1. You're stuck at home, but so are your clients
Use this new shortcoming of being restrained to your advantage. Everyone is stuck at home, including your client, and in some instances, it has allowed us better accessibility. Not being in the office surrounded by coworkers and all the disruptions and interruptions that come with, has allowed more availability and openness to talk. Now is the perfect time to reach out to that Facility Manager or potential client you can never seem to get a hold of. You might surprise yourself with just how eager they are for a good conversation.
2. Relationships matter
All those networking coffees and lunches you have had over the years have served a purpose. You have established rapport, you have built relationships. Now is the time to leverage that emotional capital, dig deeper into your conversations, and ask for future business in ways that may have been previously saved for more formal meetings.
3. Preparation is 90% of the sale
Ok, so this is cheating. It doesn't involve human-to-human contact. With almost every sale the most important thing you can do is prepare – prepping your material and your knowledge. How can you become a helpful partner to the other company rather than just simply pushing a product?  What can you sell them on that they need right now? Use your added home time for prospecting. Prepare for that next in-person meeting that you will have when we are back to normal routines.
4. Self-Improvement is selling, it just has a longer runway to the close
Find a way to strengthen your skillset.  Read a business or sales book. Sign up for a program tutorial! Personally, I've always wanted to be more proficient in Photoshop. The current market slow-down has given me the perfect reason to finally put a focus on enhancing my design abilities. What have you always wanted to learn? In what ways can you improve yourself to increase your future sales?
As we come out of the current Coronavirus situation, we will be returning to a business world that has shifted. With companies rapidly learning how to work remotely and further practicing cautious behavior once quarantine has ended, learning to adapt will only further our abilities in this brave new normal awaiting us. How will you bridge the gap and socially connect while keeping your distance?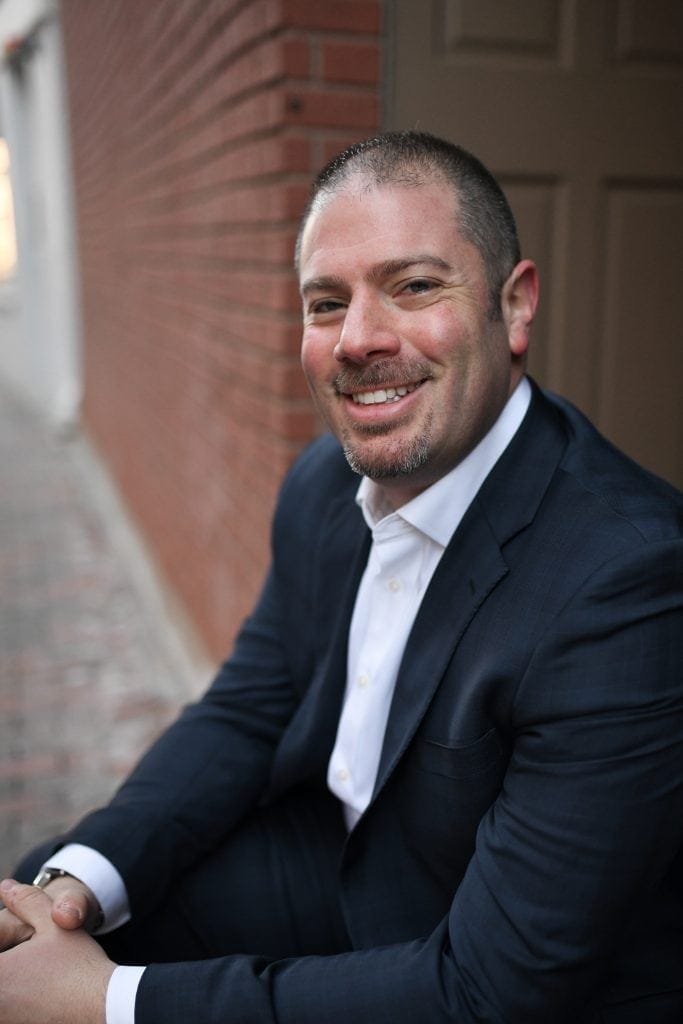 About the Author
Ben Brown is Director of Marketing and Business Development for Market Square Architects.  Guiding efforts for both the New Hampshire and Texas offices, his background in Construction Management, brings a diverse view in how MSA works with clients.  Ben passionately works with the local AEC communities and is a current committee member of New Hampshire Businesses for Social Responsibility.
 

"Sometimes the questions are complicated and the answers are simple."  – Dr. Seuss